The Convergence Zone: Where Entrepreneurs & Opportunity Meet
The MicaPlex, the cornerstone building of the Research Park at Embry-Riddle in Daytona Beach, Florida presents a unique collaborative opportunity for business and the university community to develop, refine and bring new products and technological services to market.
Camera Captures Progress of MicaPlex Construction
Everyone can stay updated on the construction of the MicaPlex (John Mica Engineering and Aerospace Innovation Complex) adjacent to the Daytona Beach Campus in the university's Research Park, thanks to a camera automatically taking a photo of the work site every 10 minutes.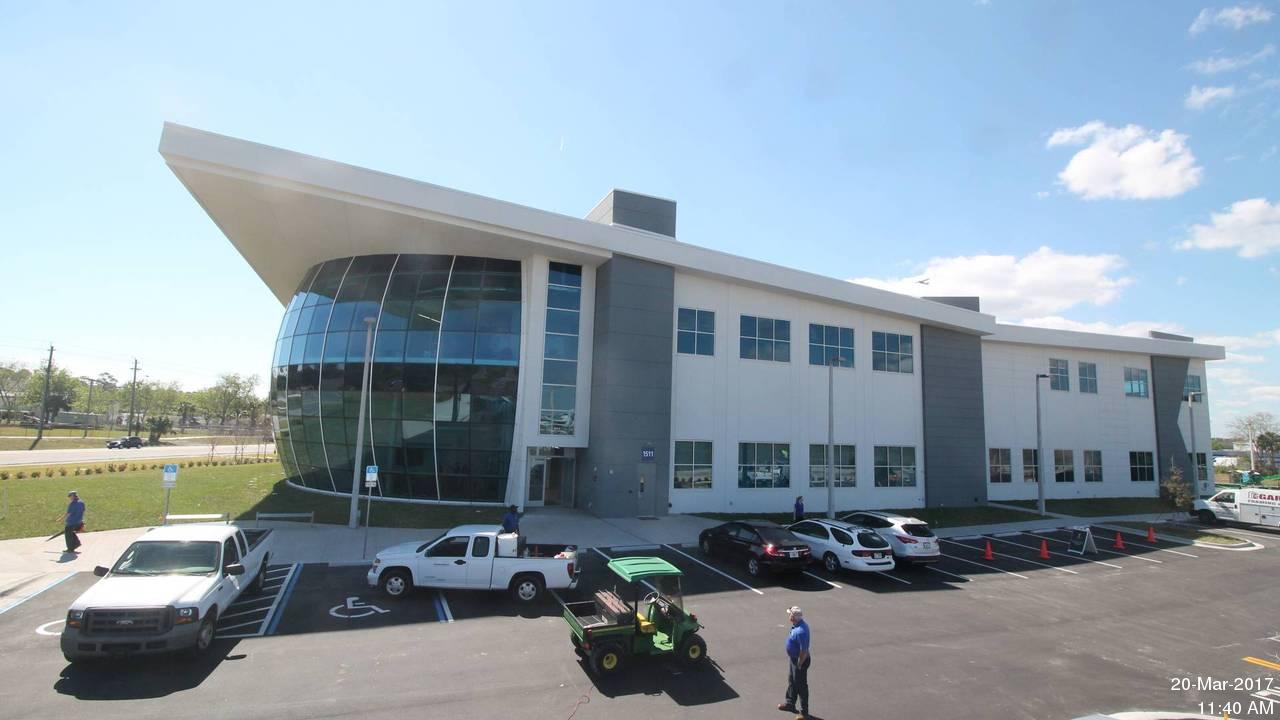 Areas of Focus
Embry-Riddle, a world renowned university, is equipped for and experienced in research, specifically associated with its seven areas of focus:
Network of Support and Possibilities
Start-up companies have a tremendous advantage when there is a network of support to shepherd them through the stages of product/service development toward market readiness. As an incubator space, the facilities and occupants of the MicaPlex will provide such a network which extends to the University, not only at the Daytona Beach Campus, but to resources on the Prescott, Arizona, campus and the extensive network that is the Worldwide Campus.
Who will occupy the MicaPlex?
Tenant Partners
Technology-focused startups that will benefit from the resources and facilities within the Embry-Riddle Research Park and the University.
Resident Partners
Established companies that will provide services to the startup Tenant Partners while benefiting from the resources and facilities within the Research Park and the University. Proximity to and business associations with burgeoning companies provides mutual advantages for growth and profit.
University Faculty
University research is guided by faculty who possess the experience and intellectual acumen to provide subject matter expertise for the technology-focused startups.
Undergraduate, Graduate, and Doctoral Students
Students at all degree levels and within all academic disciplines provide an educated and energetic labor force for research, development and production.