Our Mission
The mission of the Embry-Riddle Language Institute is to provide high-quality English language instruction that prepares speakers of other languages to enter and succeed in Embry-Riddle Aeronautical University or another U.S. university.
Our Resources
The Embry-Riddle Language Institute is a dynamic program located in beautiful Daytona Beach, FL, a wonderful, warm place to live:
ERLI is an intensive, English for academic purposes program with an experienced core faculty, a strong social/cultural education program, and an academically strong curriculum, including aviation-related topics.
ERLI faculty and administrative staff are very experienced and highly trained; all full-time faculty have master's degrees in TESOL or Linguistics.
ERLI is an academic unit within International Programs and has access to the full range of university resources. ERLI students are Embry-Riddle students.
Our Faculty and Staff
Hannaliisa Savolainen, ERLI Director
Hannaliisa Savolainen earned her M.A. in Linguistics from Northeastern University in Chicago, Illinois. Prior to working as an administrator in international education, Hannaliisa taught ESL in Chicago, Santa Monica, and Flagstaff in both intensive English and credit programs. Her professional areas of interests include student support, faculty development, and reading research. Hannaliisa first arrived to the United States as a flight student, and she is a private pilot. In her free time, she enjoys exploring Florida with her family and reading murder mysteries.
---
Douglas Adams, Assistant Director
Douglas has an M.A. in Applied Linguistics with a specialization in TESL from the University of Florida and has taught English as a second language at the university level both in the U.S. and overseas for more than 25 years, and is currently on faculty at the Embry-Riddle Language Institute at Embry-Riddle Aeronautical University in Daytona Beach, Florida. In addition to teaching at the institute, he has also served as an academic advisor for first year students at the university and taught Embry-Riddle's developmental English classes for international students for more than ten years.
---
Danica Li, Administrative Assistant & Student Support Specialist
Danica earned a Master of Science in Cell Biology from Beijing Normal University, China. She also has dual bachelor's degrees in Biology Technology and English from Qingdao University, China. Before joining the ERLI team in 2023, Danica was a middle school teacher for 8 years. From 2015 to 2018, she taught Biology in China. After she moved to the U.S. in 2018, she joined an IB (International Baccalaureate) school located in New Jersey and taught Mandarin, science, math and design in the middle-school-program for 4 years. Her goal is to be an effective central point of communication between students, faculty and staff and facilitate a seamless learning experience for all students. When not at work, she enjoys painting, playing Pipa (a Chinese instrument), calligraphy, and sports.
---
Aliona Buresh, Senior Instructor
Aliona has her M.A. in Educational Leadership/Teaching English as a Second Language from University of Central Florida. She started her teaching career as a University EFL Professor at the Institute of Parliamentarism and Enterprise in Minsk, Belarus. She worked from 2012-2014 at Daytona State College teaching ESOL to students from various educational and cultural backgrounds. She started to work at ERLI as a TESL Instructor in 2013. In ERLI, she teaches academic English classes and Human Factors in Aviation. She is fluent in Russian and Italian. Aliona enjoys travelling, experiencing new foods and cultures, and meeting people from different countries.
---
Emily Franklin, Instructor
Emily earned an MA in TESOL from Wright State University in Dayton, Ohio. She started teaching English in 2008 while in graduate school and has continued to enjoy teaching English to speakers of other languages since then. She has taught in a variety of academic settings, which include universities in South Korea and Thailand, ESL credit courses at a community college in Ohio, and a university intensive English program in Alabama. Emily joined ERLI in 2021. During her down time, Emily enjoys running, relaxing at the beach, traveling, and listening to music.
---
Andy Mattingly, Instructor
Andy has a Master of Arts in Teaching English to Speakers of Other Languages (TESOL) from Wright State University. While there they also earned a Bachelors in Arts in TESOL. They started teaching English in 2019 and have been teaching ESOL students ever since. They have experience teaching ESOL students in a variety of different settings, from university programs to community classes. Andy moved from Ohio to Florida and joined ERLI in 2022. Andy enjoys trying new recipes, reading horror novels and going to the beach.
---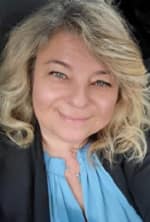 Daniela Georgescu, Adjunct Faculty
Daniela holds a M.A. in German and English language and literature from Babes-Bolyai University in Romania, where she honed her skills in language acquisition and pedagogy. Her teaching journey has taken her to countries such as Germany, Hungary and the United States, where she has taught TESL English, and German. Daniela is fluent in Hungarian, Romanian, English, and German. When Daniela is not in the classroom, she enjoys traveling, scuba-diving, reading literature in multiple languages, and savoring culinary delights from around the world. She firmly believes that language is the key to unlocking the beauty of our diverse planet and encourages all her students to embark on this exciting linguistic journey with her..