Master of Business Administration in
Aviation

in Partnership with

IATA
Airline Management Specialization
Advance in Aviation Business
Airlines are under constant pressure from governments, passengers, direct competitors and industry changes that influence their operation. Successfully managing operations in a high-risk, high-reliability and complex aviation environment requires not only mastery of business as it is done today, but also a deep understanding of how the aviation business works.
The Master of Business Administration in Aviation (MBAA), offered jointly by Embry-Riddle and the International Air Transport Association (IATA), aims to prepare you to advance in the aviation business and pilot airlines through the multiple challenges they face.
IATA represents nearly 300 airlines comprising 83% of global air traffic, and its importance to the aviation industry is well founded. Through this partnership, we are proud to offer a groundbreaking curriculum tailored to those seeking a career in airline management and taught through a unique industry lens that cannot be found elsewhere.
Program Details
Schedule: The program will start in October 2022.
Format: Courses are offered in a flexible, online setting that empowers you to learn when and where you want at a time convenient to you.
Cost: Courses are offered at $1,000 per credit hour. The total cost of the degree is estimated at $36,000.
Please choose MBAA-Airline Management when selecting the program to which you're applying.
What You'll Learn
Through three blocks consisting of 36 credit hours, the program applies modern business concepts, methods and tools to the challenges and specifics of the aviation business to create a degree that combines core business competencies with a strong aviation foundation. This one-of-a-kind degree:
HRO Component
Focuses on the importance of creating high-reliability organizations (HROs) by teaching the fundamentals of risk, managing risk and creating resiliency
Core Business Skills
Concentrates on core business activities and is structured based on input from the aviation industry to provide students with the skills necessary to advance their careers into managing functional departments
Airline Management Certificate
Features a certificate in airline management to provide a comprehensive understanding of various airline business models and revenue management strategies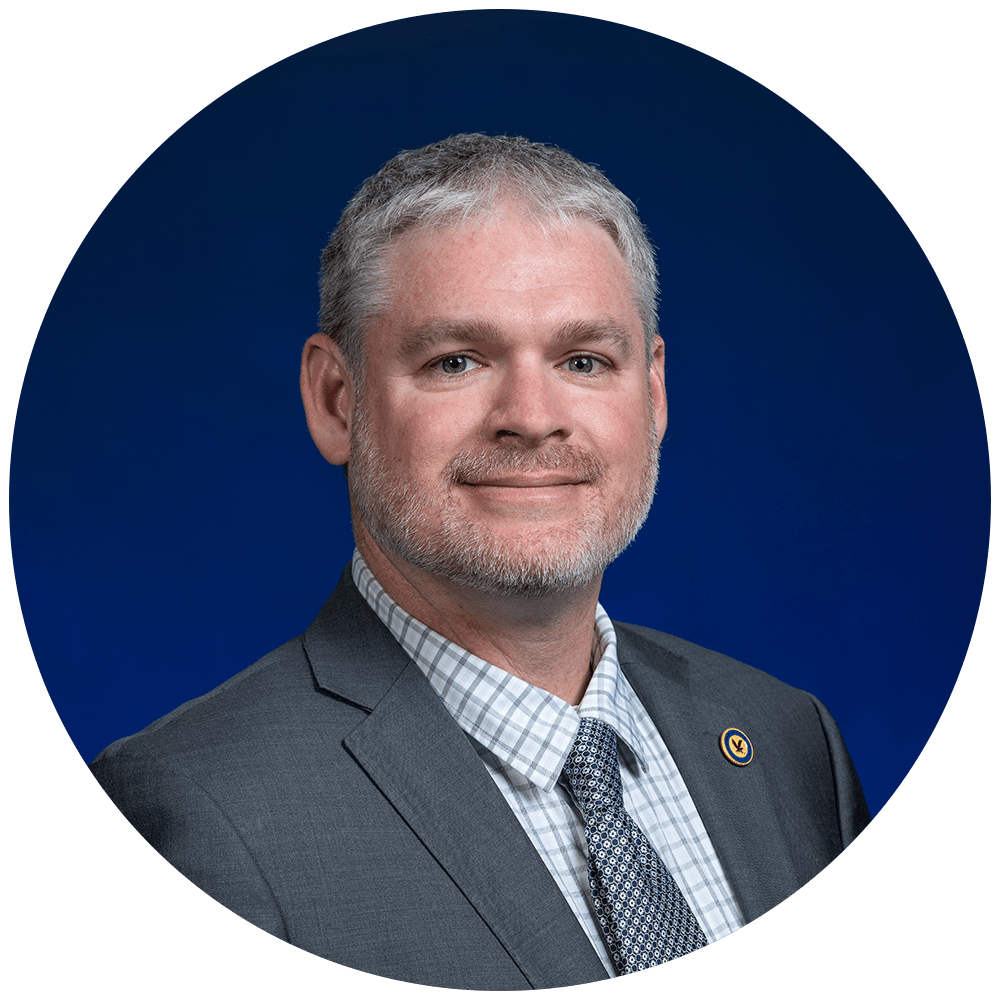 Requirements & Courses
While an undergraduate degree is required for admission, the degree does not need to be in business. However, a short MBAA Preflight Orientation Course welcomes students to the degree program through interactive activities and provides the prerequisite knowledge needed to succeed in the program. Students must complete the orientation before taking their first MBAA course.
This program is a cohort model which begins in the October term. Courses must be taken in the order in which they are listed below and at the time of course offering. Each nine-week term consists of 3 - 4.5 credits. Please see course schedule below for the October 2022 cohort.
The program begins by looking at high-reliability organizations that operate in an environment where failure is not an option and is often catastrophic – such as commercial aviation. Focused on understanding and managing risk and creating resiliency, coursework will teach you how to apply the HRO framework to enable higher efficiency and more reliable operations.
HROM 510

Enterprise Risk Management
3

HROM 520

Organizational Resilience
3

HROM 530

Modeling and Decision-Making
3
Total Credits
9
Continue with key business capabilities designed around extensive input from the industry. By re-examining these concepts through the lens of aviation and its complexities, you will gain the knowledge and skills needed to manage key functions and advance your career.
MKTG 510

Economics of Marketing

1.5

MKTG 511

Science of Selling

1.5

MKTG 512

Delivering Customer Solutions

1.5

ACCT 510

Business Accounting

1.5

FINE 518

Corporate Finance

3

OBLD 519

Organizational and Employee Behavior

1.5

HRMD 549

Personnel Management

1.5

BUSW 635

Business Strategy for Managers

3
Total Credits
15
Enhance your degree with a specialization in airline management that puts you one step closer to achieving your career goals. Topics covered include cost efficiencies, revenue management, ancillary revenue and airline business models.
AIRM 600

Airline Cost-Efficiency Practices and Value-Add Strategies
3

AIRM 610

Airline Business Diversification: Generating Ancillary Revenues
3

AIRM 605

Revenue Management and Pricing with Simulation in Times of Crisis
3

AIRM 615

Airline Business Models and Competitive Strategies
3
Total Credits
12
OCT 2022

HROM 510

Enterprise Risk Management
3

JAN 2023

HROM 520

Organizational Resilience
3

JAN 2023

MKTG 510

Economics of Marketing

1.5

MAR 2023

HROM 530

Modeling and Decision-Making
3

MAR 2023

MKTG 511

Science of Selling

1.5

MAY 2023

MKTG 512

Delivering Customer Solutions

1.5

MAY 2023

ACCT 510

Business Accounting

1.5

AUG 2023

FINE 518

Corporate Finance

3

OCT 2023

AIRM 600

Airline Cost-Efficiency Practices and Value-Add Strategies
3

OCT 2023

OBLD 519

Organizational and Employee Behavior

1.5

JAN 2024

AIRM 610

Airline Business Diversification: Generating Ancillary Revenues
3

JAN 2024

HRMD 549

Personnel Management

1.5

MAR 2024

AIRM 605

Revenue Management and Pricing with Simulation in Times of Crisis
3

MAY 2024

AIRM 615

Airline Business Models and Competitive Strategies
3

AUG 2024

BUSW 635

Business Strategy for Managers

3
Total Credits
36
1926
The year Embry-Riddle was founded
100+
Degrees to choose from
96%
Employed or continuing education within a year of graduation
150,000+
Alumni around the world