Embry-Riddle Aeronautical University offers a variety of K-12 educational programming to youth with interests in aviation and STEM (science, technology, engineering and mathematics). Students can choose in-person or online learning experiences available in the summer or during the school year.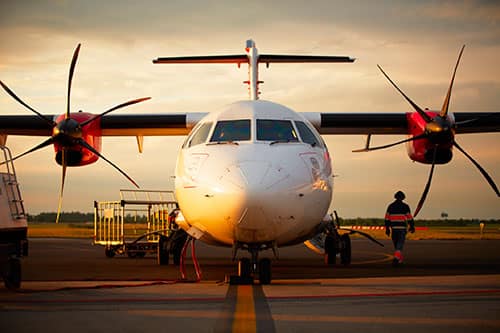 Free Courses
Geared for children ages 8 to 17, Aviation 101 is a self-paced, six-hour online course that introduces youth to aviation fundamentals. The course explores basic aspects of flight and teaches students how to identify major parts of an airplane, describe the flight characteristics of a helicopter and discuss space exploration.
Dual Enrollment/Concurrent
In-person, for-credit high school and dual enrollment coursework is available to students through the Gaetz Aerospace Institute at locations in Florida and five additional states. Embry-Riddle Worldwide offers in-person and online dual enrollment to students throughout the U.S.
Summer Camps
Available online and in Florida and Arizona, Embry-Riddle Summer Camps provide a mix of academic challenge with summer fun for youth ages 7 to 18. Sports and athletics camps are also available.