From Storied Past to Ascendant Future
The founders of Embry-Riddle were visionary entrepreneurs with dreams that gave rise to a reality bigger than their imaginations.
The Embry-Riddle Company was founded over 90 years ago to promote aviation through airmail carrier, aircraft sales, teaching the daring to fly, providing thrill rides, performing air shows, and even transporting passengers on their scheduled mail routes.
From a desk in a hotel lobby, the company is credited with operating the first air travel agency, having organized other mail carriers and selling their passenger space.
The Embry-Riddle story runs deep into the roots of aviation's history and continues to expand its reach across various industries through its degree offerings and innovative research in aerospace, applied sciences, cybersecurity, business, engineering, security, and space.
Embry-Riddle Company Launches in 1925
On December 17, 1925, on the 22nd anniversary of the Wright brothers' historic flight at Kitty Hawk, T. Higbee Embry and John Paul Riddle struck their deal. Embry was an entrepreneur who recognized the profitable possibilities of aviation. Riddle was a dashing barnstormer who as child questioned why God had not given him wings. He dreamed of flying before he knew that such a possibility was on the horizon. Together, they launched the Embry-Riddle Company and maintained flexibility to adjust to demand and opportunity. Riddle was raised by a father who was an educator both at home and professionally. He was a high school principal in rural Kentucky who taught his son to be a lifelong learner and teacher. Despite the multifaceted nature of the early company, Riddle always dreamed of building an "Air University."
In 1929, Embry-Riddle was one of the first five flying schools in the country to be certified under the Department of Commerce's newly-minted Air Commerce Act. However, later that year, the Embry-Riddle Company merged with the newly-formed Aviation Corporation (AVCO), an alliance that came with a price. Although Embry-Riddle's airline and cargo routes remained prosperous, the company no longer sold aircraft, and in 1930, AVCO closed Embry-Riddle's flying school. A year later, Embry left the company and retired to California, where he lived until his death in 1946.
In 1932, AVCO moved its Embry-Riddle Division to St. Louis where it was merged into a new division called American Airways, leading the original Embry-Riddle Company to cease its independent enterprise for a few years.
Riddle moved to New York, then to Dallas, and on to St. Louis, the new headquarters of American Airways. After less than a year in St. Louis with the fledgling airline, Riddle left the company in 1932 and moved to Florida – a location and climate he thought offered tremendous potential for aviation. He envisioned Miami as the gateway to South America, a new horizon for aviation.
Embry-Riddle School of Aviation Opens in South Florida 
Between his arrival in South Florida and 1939, Riddle had opened three aviation companies. A seaplane base on Biscayne Bay was his fourth endeavor, with a new partner, John McKay. They named it Embry-Riddle School of Aviation. Growth came swiftly and another base of operations was established at Miami's Municipal Airport. The charismatic Riddle was known to anyone who had interests in aviation. His friend Howard Hughes even asked him to act as tour guide and escort to his friend, film actress Jane Russell, while Hughes was busy making his deals. These were captivating times in a fashionable city, but the looming opportunity was anything but glamorous.
School Expands to Train World War II Pilots and Mechanics  
War drums were becoming deafening across the Atlantic and growing louder in the Pacific. Riddle and McKay readied the school to train pilots and mechanics. Each had long believed that if another war were to break out, airplanes would play a major role. Pearl Harbor proved them right.
Training facilities had already expanded to four sites and cadets poured in from the Army Air Corps and the Royal Air Force. Five hundred cadets could be trained during each nine-week course that included 60 flight hours. The school's Engine Division used assembly line tactics to train for overhaul. There was also an Instrument Department to instruct students to build and repair all varieties of aviation instrumentation.
The seaplane base continued operations during the war as an all-female division. Adjustments were made as necessary and resources were allocated where needed to maintain a flexible and efficient machine. The contributions of Embry-Riddle, providing pilots, mechanics, and technicians to the allied war effort, was undeniable and without precedent.
Embry-Riddle Approved to Educate Veterans Under G.I. Bill

Play Video,
New Brazil Video
As was true for so many of the companies involved in the military-industrial complex, post-war Embry-Riddle realigned to define its new role. It became one of the first institutions approved to educate veterans under the new Government Issued Bill, commonly known as the G.I. Bill.
In 1944, Riddle set his sights on the burgeoning aviation industry in Brazil. A partnership that involved the Brazilian Air Ministry and Embry-Riddle was established in São Paulo. Within three years, under his leadership with 650 North American instructors, he turned it over to the Brazilian government having graduated 3,500 students.
Back in Miami, McKay was focused on civil aviation. He reorganized and moved flight operations to Opa-Locka Airport. Space remained an issue, as the divisions were located miles apart. During the war in Korea, Embry-Riddle was contracted to train mechanics and technicians for the new U.S. Air Force.
International Students Burnish Embry-Riddle's Reputation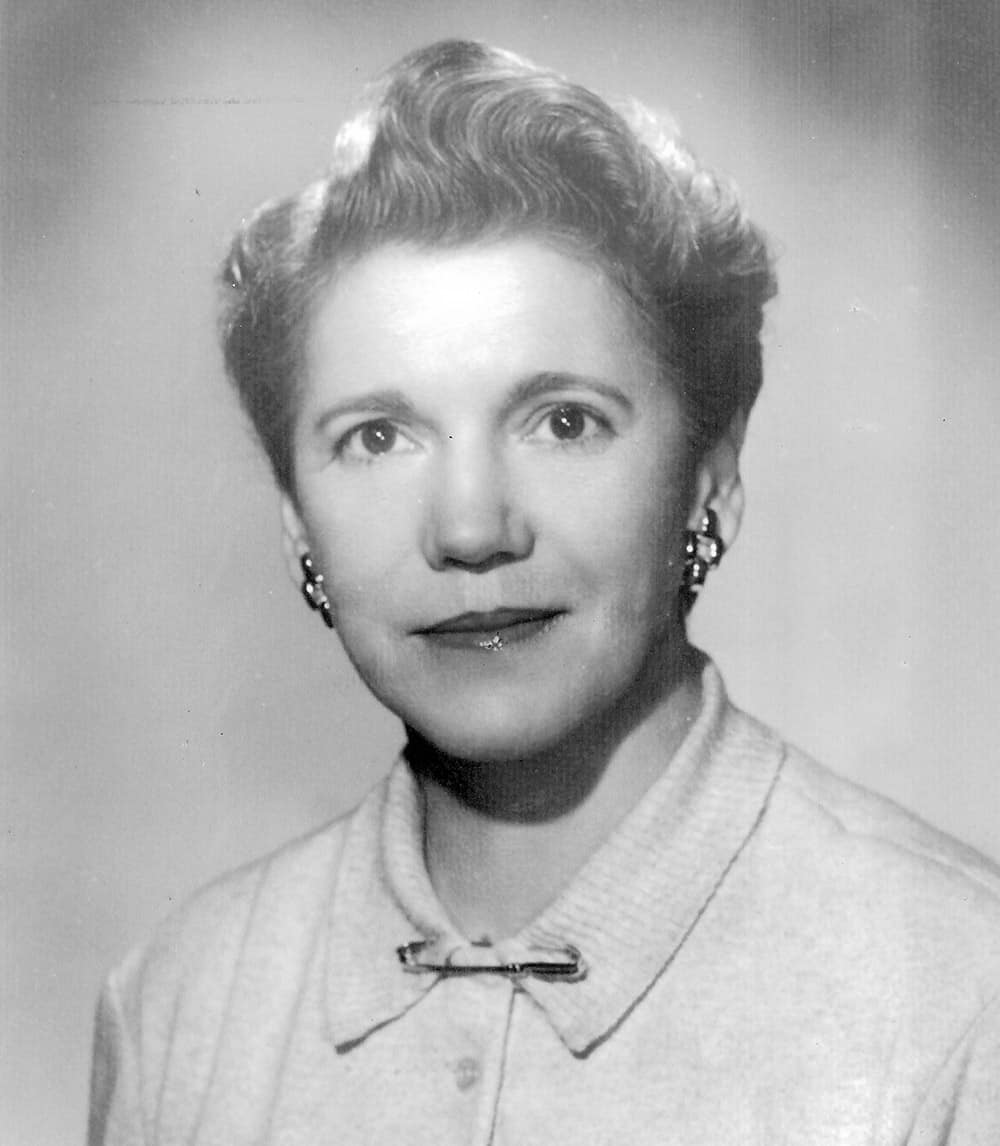 In 1951, McKay died unexpectedly and his widow assumed the presidency. By now, the school was named Embry-Riddle International School of Aviation, and it was living up to the moniker.
Its reputation was expanding globally as students from Europe, the Middle East, South and Central America, the Caribbean, and the Far East returned to their countries to extol their Embry-Riddle education and launch their aviation careers.
Under Isabel McKay, the school reorganized as a non-profit entity and was renamed Embry-Riddle Aeronautical Institute (ERAI). The non-profit status was a pragmatic move enabling the board to accept philanthropic gifts in addition to the students' tuition to help sustain programs and support growth.
Aviation Legend Jack Hunt Becomes Embry-Riddle President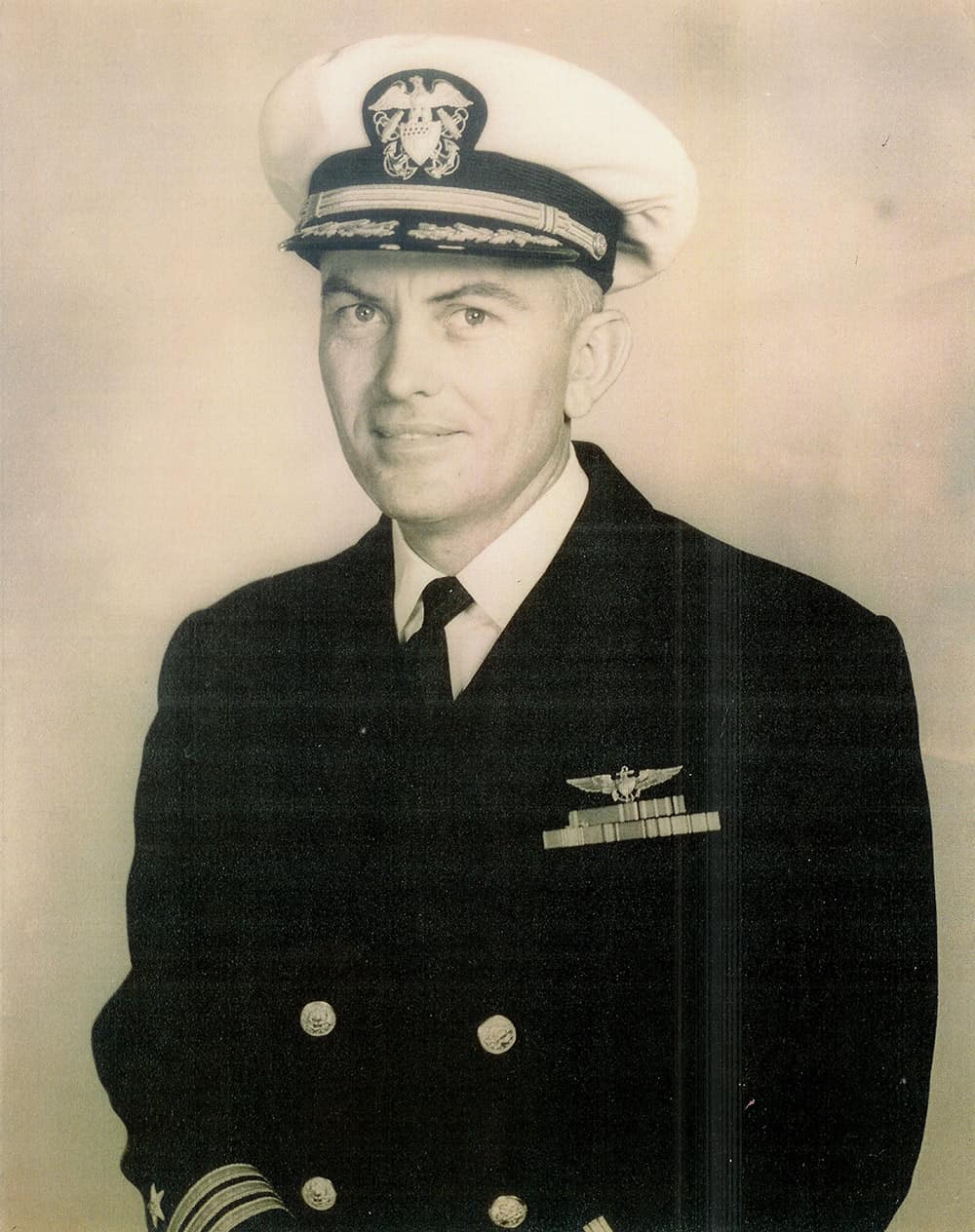 A major turning point for the institute came in 1963 when a former Navy Commander, with a notable aviation record of his own, was named President. Jack Hunt was a legend who had been awarded a trophy in 1958 by President Eisenhower for piloting the longest non-stop, non-refueled trans-Atlantic flight in an airship. Like founder Riddle, Hunt was handsome, charismatic, and a true visionary. From the beginning of his tenure, he began laying the foundation to bolster enrollment, establish a centralized campus, foment ties with industry, and earn academic accreditation – the last goal not likely given the technical nature of the institute.
Not long after assuming his role, he was informed that the base of flight operations, the Tamiami Airport in Florida, would soon close. He saw this not as a setback but as an opportunity to build a cohesive campus to support all the divisions, something he identified as necessary to gain accreditation.
An exhaustive list of possible locations ended with the Ormond Beach Airport, about 260 miles north of Miami, Florida, on the Atlantic coast. There was a hurdle, however. Beyond the airfield, there were no facilities to establish the campus. Neighboring Daytona Beach offered a temporary solution. On the airport property, there were vacant World War II era barracks, classrooms, and offices that had been training facilities for the Army and Navy.
"Operation Bootstrap" Moves Embry-Riddle to Daytona Beach
Over a weekend in April 1965, everything the institute owned was either trucked or flown to Daytona Beach in "Operation Bootstrap." Community volunteers manned 31 borrowed trucks to make a ragtag convoy. Even a hangar was dismantled, trucked, and reassembled. Twenty aircraft completed the one-way flight and within a very short time, Embry-Riddle Aeronautical Institute welcomed the next wave of future aviation professionals.
It only took a few short weeks for Hunt and the board to fully appreciate the financial commitment and effort the civic leaders and citizens of Daytona Beach had invested in Embry-Riddle. Genuinely grateful and touched by the generosity they witnessed, they opted to remain in Daytona Beach and to develop a campus befitting their vision.
Embry-Riddle Earns Accreditation, Gains University Status 
That elusive accreditation was awarded in 1968, and university status was granted. In 1970, the name changed to Embry-Riddle Aeronautical University – which is now recognized worldwide as the unrivaled pinnacle in aviation and aerospace education.
The cohesive campus that Hunt envisioned for a thousand students began to take shape in those first few years. The college community he imagined started to evolve. Athletics returned, dormitories and academic buildings were constructed, and student organizations were founded.
Prescott Campus and Worldwide Campus Established 
Earlier than most, founders Embry and Riddle recognized the importance of aviation and started a culture that focused on identifying opportunities for the future. One such opportunity included providing education to military personnel on their bases. The first remote location was established in 1970 at Fort Rucker, Alabama. This began what is today the Worldwide Campus – operating around the globe, delivering award-winning online education, growing Embry-Riddle Asia in Singapore and India, and launching a new partnership in Brazil.
The residential campus in Prescott, Arizona, opened in 1978 with 268 students in Aeronautical Science. Today, with more than 2,700 students and home to the nation's only College of Security and Intelligence, it has gained prominence and distinction in its own right.
Degree Offerings Constantly Expanding to Meet Industry Needs
Today, Embry-Riddle enrolls over 34,000 students annually and offers more than 100 associate, bachelor's, master's, and doctoral degree programs. Our future is more promising than ever.
What opportunities examined today will become the next chapters in the Embry-Riddle story and history of aviation? Radical designs for unmanned aerial vehicles occupy the list with other exciting developments in hybrid aircraft, exotic propulsion systems, safety innovations, clean air technologies, the NextGen Air Transportation System, advancements in the business of aviation, and countless projects that exist in the imaginations of tomorrow's students. Like those who conceived that our written word could be delivered instantly and wirelessly, some young minds are focused on the dematerialization of objects and humans to bring the teleporter to reality. When yet-to-be-imagined challenges arise, Embry-Riddle Aeronautical University will reach into its history and draw upon its place in the industry to provide leadership, facilities, and creative thought to achieve the extraordinary.
Supporting Embry-Riddle's enhanced success in the research field is the new John Mica Engineering & Aerospace Innovation Complex (MicaPlex) located in the Embry-Riddle Research Park near the Daytona Beach, Florida, campus. The MicaPlex houses multidisciplinary research labs and a high-performance computer facility, supporting research in engineering, space, radar, robotics, advanced materials, smart structures, clean energy systems, and more. With signature labs like the Robotics & Autonomous Systems Facility and the Advanced Dynamics & Control Center, the 50,000-square-foot-building also houses a large-scale subsonic wind tunnel superior to any other similar technology in the Southeast. At the MicaPlex, faculty and students collaborate with existing businesses and entrepreneurs from early research to the marketplace, propelling the next wave of industry innovation. These collaborations foster new patents, successful business ventures, and knowledge discovery.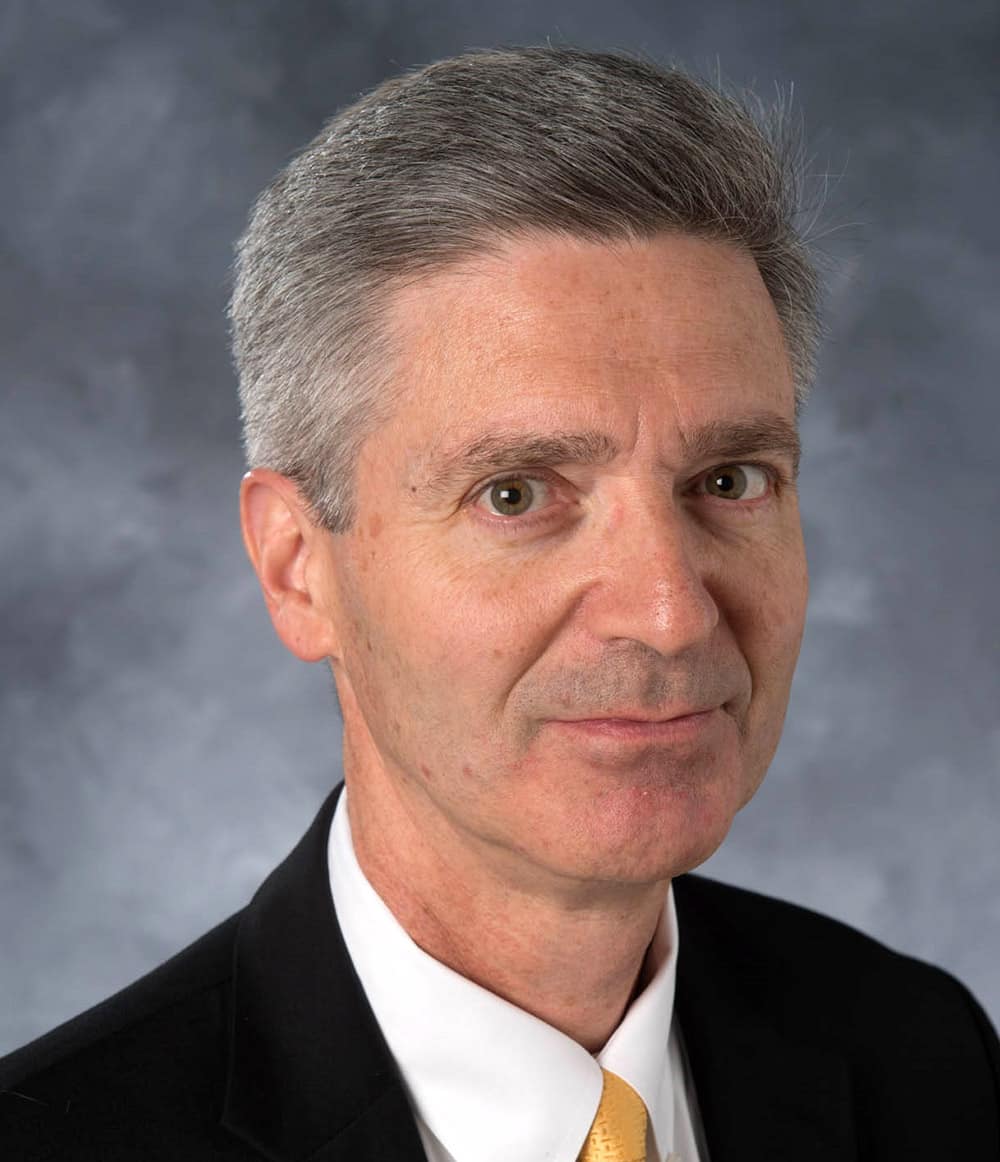 The university's sixth president, P. Barry Butler, Ph.D., is leading Embry-Riddle into a new era. Prior to his arrival in March 2017, he was executive vice president and provost at the University of Iowa, where he was responsible for more than 100 academic programs. Earlier positions held at Iowa include professor of mechanical engineering and associate dean for academic programs. Under his leadership as dean, University of Iowa's College of Engineering experienced progress in areas that have been identified as priorities for Embry-Riddle: record growth in undergraduate enrollment, external research funding, faculty development, programmatic initiatives, facility improvements, and student scholarships.
At Embry-Riddle, Dr. Butler plans to build on the university's outstanding global reputation and further promote excellence in science, engineering, and education.
To learn more about Embry-Riddle's history, visit the University Archives.