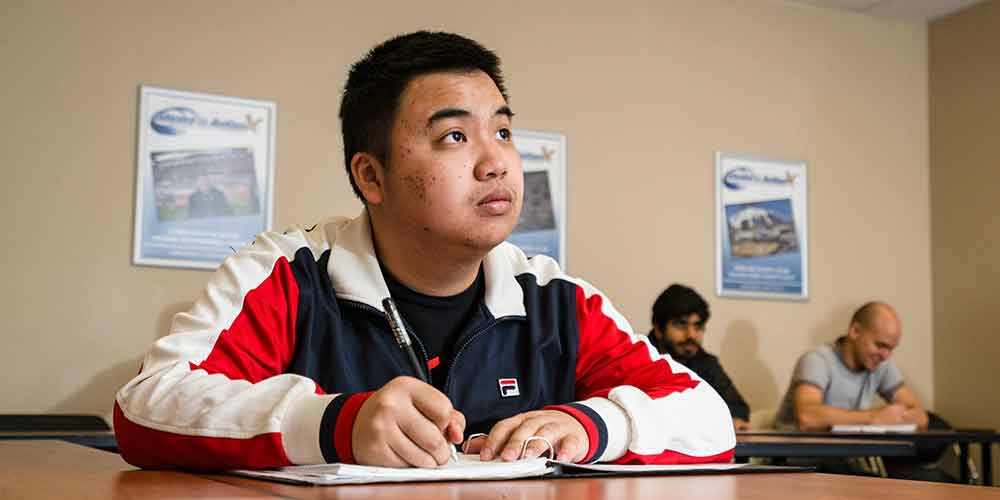 Looking to improve your English skills for school or work? The Embry-Riddle Language Institute (ERLI) can help. Our intensive English program provides academic English and culture instruction to non-native speakers of English.
The program has multiple start terms a year at our Daytona Beach, Florida, and Prescott, Arizona, campuses. Provisional acceptance to the university is available contingent on completion of the program if all other university admission requirements other than English proficiency are met.
Through ERLI, students benefit from:
Instruction from experienced, skilled and supportive faculty

Over 20 hours of class per week

Conversation practice with local students

Field trips and cultural activities

Social events

Full access to Embry-Riddle facilities, including gym, library, and student center

Aviation English course
Located in the mountains between Phoenix and the Grand Canyon, our western campus serves 3,000 students with an average class size of 24.
Minutes from the beach and adjacent to an international airport, our East Coast campus serves 6,900 students with an average class size of 28.
Daytona Beach International Admissions
Prescott Campus International Admissions