Air Force Veteran Uses Embry-Riddle Degree to Find a New Way to Serve
After a successful military career, Phil Paddock is using his B.S. in Emergency Services to serve his country in a civilian role.
Two grandfathers who had served in the military and the events of 9/11 fueled Phil Paddock's passion for protecting his country. He joined the U.S. Air Force as an active-duty member in 2012, serving as an Electronic Warfare Systems Technician working on electronic defense systems for cargo aircraft and helicopters used by special operations units.
Throughout his military career, he has been stationed at both Kadena Air Force Base in Japan and Moody Air Force Base in Georgia. Paddock also completed a temporary deployment in Turkey. He knew he wanted to continue working for the government in some capacity following his military service.
"Government is where the action is," Paddock said. "It's how I could continue to serve the people in a way you can't in the private sector."
Does Embry-Riddle Help People Transition From the Military?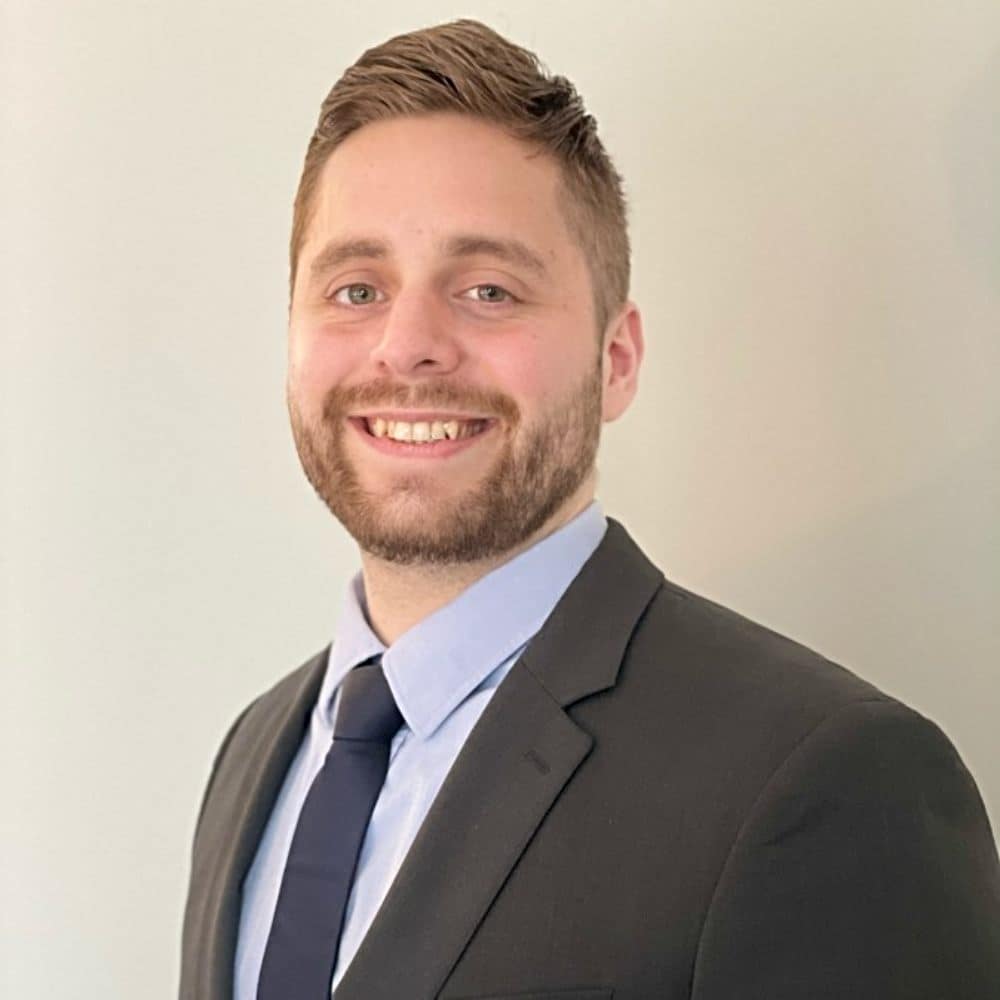 U.S. Air Force veteran and B.S. in Emergency Services alumnus Phil Paddock (Photo: Phil Paddock)
He had heard success stories from his coworkers and knew Embry-Riddle had a prestigious reputation for online learning. In 2016, Paddock enrolled in classes at Embry-Riddle Worldwide.
"Embry-Riddle Worldwide was great for active duty," he said. "Sometimes we get short notice when it comes to temporary duty, and flexible faculty were a big help."
He also cited easy access to available staff and support services at the on-base office while stationed in Georgia as a major benefit.
Paddock chose to pursue his degree in Emergency Services, knowing this expertise was in high demand in federal government and would help him get his foot in the door.
Where Can You Work With a Degree in Emergency Services?
Paddock graduated with a B.S. in Emergency Services and separated from the USAF in October 2019. Following a six-month internship with the Collier County Emergency Management Department in Florida, he began his career with the Department of Homeland Security (DHS) as a Program Analyst in the Countering Weapons of Mass Destruction (CWMD) Office in Washington, D.C.
Starting in the Training and Exercises Division, he was able to apply his background in emergency management immediately. His responsibilities included overseeing training activities related to the Chemical, Biological, Radiological, Nuclear and Explosive (CBRNE) Program, as well as visiting the FBI's Hazardous Devices School to grade bomb technician students and evaluate their strengths. This role gave Paddock an opportunity to pay it forward through sharing his knowledge with others.
In December, along with unprecedented change caused by COVID-19 and remote work becoming the new norm, Paddock was also navigating his new role in the Requirements Division. He now manages and works with stakeholders in eight different programs within the CWMD office, all of which deal with CBRNE-related threats to the U.S.
"Training and Exercises was more 'boots on the ground' and learning about equipment, whereas Requirements is the more administrative side of things," he said.
B.S. Degree is the Foundation for Higher Goals
In December, Paddock will have completed his master's program in applied intelligence at Georgetown University in pursuit of his next goal – to work for the U.S. Intelligence Community.
Paddock encourages fellow service members looking to pursue higher education to utilize all the resources and support that are available to them.
"Once they have a job in the military, a lot of people are made to think they're pigeonholed to a certain career," he said. "My degree catapulted me to where I am now, which is completely different from fixing helicopter systems."
To him, being an Eagle means always striving for excellence and having confidence.
"Anything can be accomplished if you put the work in," Paddock said. "I'm proud to be an Eagle."
Where can we help you go? Apply at Embry-Riddle and find out.