ERAU Graduate Student and NASA Scuba Diver Helps Train Astronauts for Spacewalks
Master of Systems Engineering student Lauren Maples works as a scuba diver at NASA Johnson Space Center's Neutral Buoyancy Laboratory.
Growth in the aerospace community
For Systems Engineering major Lauren Maples ('22), Embry-Riddle's high standards for academic achievement, innovation and entrepreneurship ultimately led to her decision to join the ERAU family.
Maples earned her B.S. in Space Studies with a concentration in Aerospace Science from American Public University in June 2020.
She knew she wanted to grow her career in the aerospace community for many years to come. After weighing her options for different graduate programs, she chose ERAU's Master of Systems Engineering.
"My goal in the future is to become a flight controller, and after reviewing the coursework, I felt that systems engineering would give me the knowledge and confidence I need to achieve that goal," Maples said.
Connecting Embry-Riddle coursework and Nasa systems
During her time in the online master's program, she has been able to draw insightful connections between her courses and her work at NASA.
In her Space Habitation and Life Support Systems class, Maples got a glimpse of the future of space exploration and the challenges that may come with it.
"As NASA and other commercial companies set their eyes on the moon and Mars, it is imperative to know the requirements for life support systems and habitats on other celestial bodies," she said.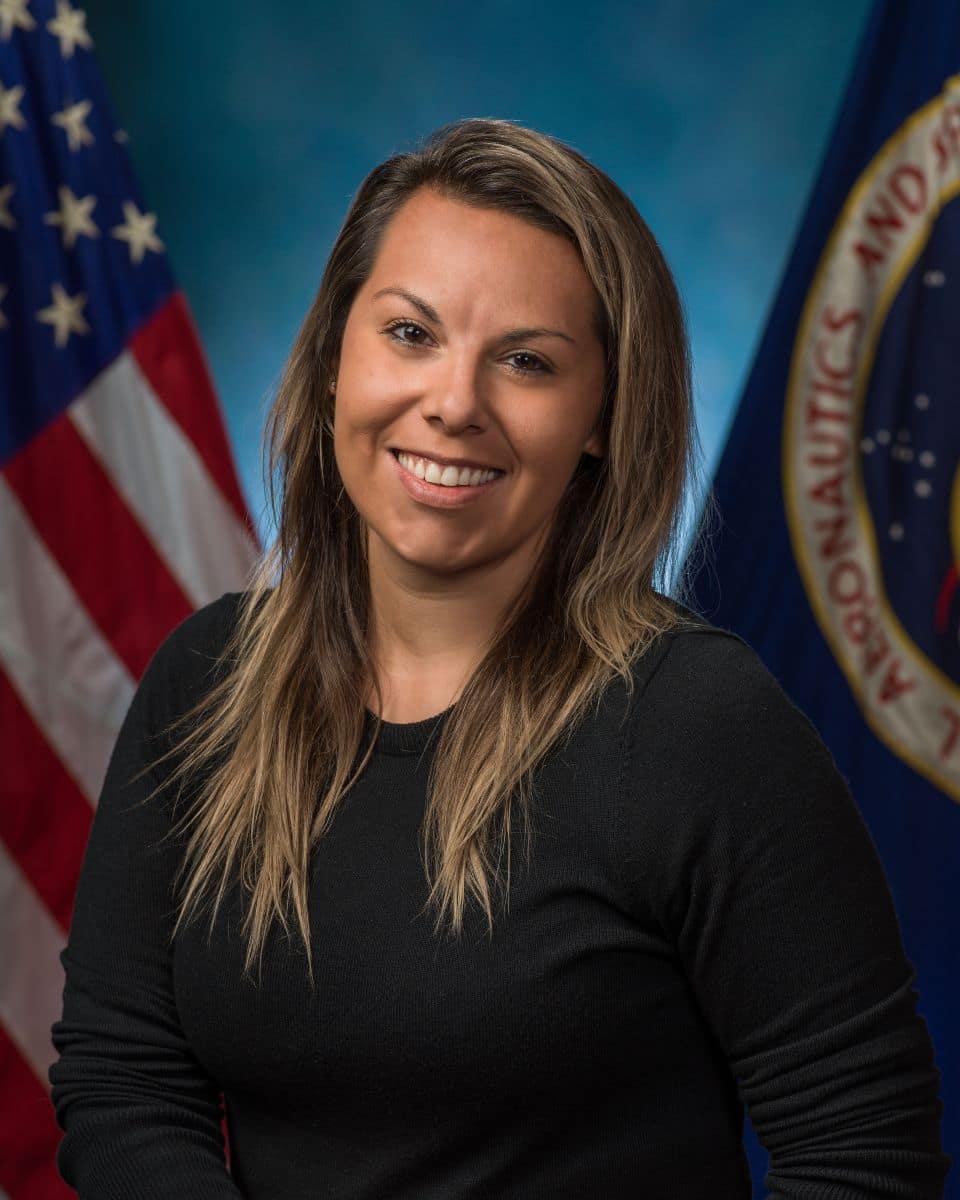 Maples currently works as a scuba diver at NASA Johnson Space Center's Neutral Buoyancy Laboratory (NBL) – AKA a huge swimming pool for astronauts and those who help them get ready for space.
The NBL prepares astronauts to perform Extravehicular Activities (EVAs) or spacewalks by simulating a microgravity environment.
"A typical day starts with a dive brief where our team gets brief of the training requirements by the test conductor," she said. "I am responsible for training new divers in our safety program, which requires me to be in the water with the first and third team to maximize training hours for divers who are in the safety program."
While there are some challenging aspects of her job, Maples and her colleagues go through extensive training to ensure they have the skills to address any critical situation that may come up.
"There is this inherent closeness among divers that goes unspoken, but we ultimately have each other's lives in our hands and at the end of the day we will have their backs in an emergency," she said. "The same goes for the astronauts when we're supporting them throughout their training in the NBL."
Maples recently had the opportunity to share her expertise during a talk at the History of Diving Museum about Dive Safety in Space Training in the museum's "Immerse Yourself" series.
"I touched on the type of diving we do in the NBL as well as how safety is paramount when it comes to our involvement as divers in astronaut training," said Maples.
In the future, she hopes to become a flight controller and sit console as an EVA officer in Mission Control to serve as the liaison between other EVA controllers and the flight director.
Her key to success – "Never decline an opportunity to learn from your peers within the field you work in," Maples said. "Most importantly, enjoy what you do."