Five Questions with Higbee, Prescott's Stress Busting Facility Dog
Higbee, Embry-Riddle's newest and most adorable employee, is a four-legged facility dog who helps busy students stave off stress.
Warning! This rendering references a missing or unpublished data source.
Thanks to the generosity of the Stidworthy Charitable Community Fund and the support of Embry-Riddle's leadership team, students on the Prescott Campus will this week welcome the school's newest staff member: A furry-faced, four-legged facility dog named Higbee.
Trained to sniff out stress, Higbee will bring his natural canine talents to the Embry-Riddle Prescott Campus just in time for OctoberWest 2023, using cuteness and cuddles to help students cope with the rigors of flight training and the demands of academic life.
Higbee has already made a few visits to his new workplace and his humans, Assistant Professor of Aeronautical Science Stacey McIntire and Academic Advisor Merrie Heath, say he's excited to get started.
We caught up with Higbee in between bowls of chicken and sweet potato yumminess to find out more about what he's going to do and how he will help students.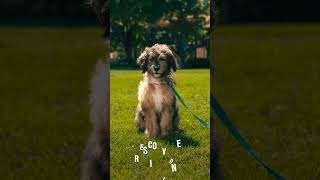 Play Video,
Higbee Video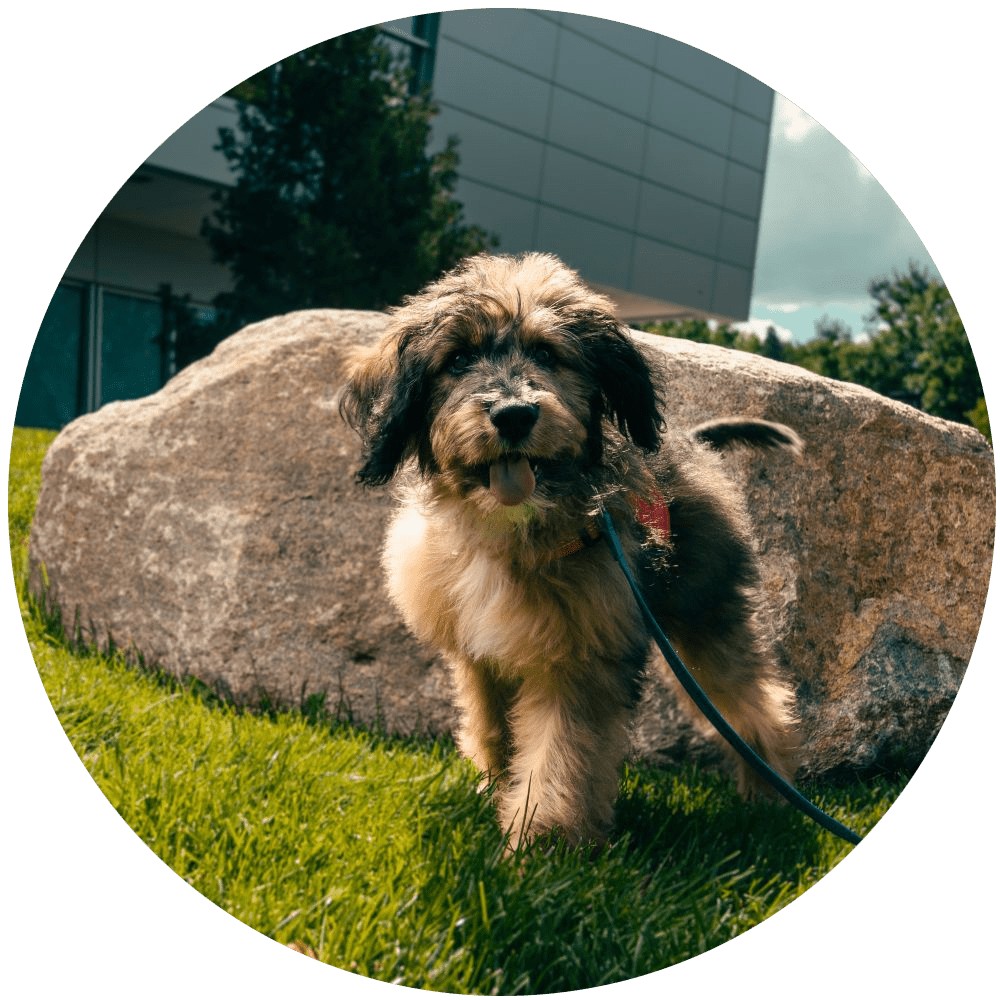 Q: So, Higbee, what does a facility dog do?
A: Facility dogs, like I'm growing up to be, are working dogs that are highly trained in specific tasks to provide support and quiet companionship for a group of people at a particular location, such as schools or hospitals. A facility dog is much like a therapy dog but instead of traveling to several locations, my job is at one location. I work at the Embry-Riddle Prescott Campus to support students, faculty and staff.
Q: What kind of training have you had for your new job?
A: I'm still just a baby. I'm only 4 months old, so my training has been on learning good manners and not going potty where I'm not supposed to. I'm working with my handlers and a trainer so that I can learn everything I need to know for my certification exams. Maybe my new college student friends can help me with some good study tips? I'm told, though, that I'm a fast learner. And I'm a very good boy.
Q: What do you do when you encounter a stressed-out student?
A: I go to them and give them love! I peer up at them with my big brown eyes, wag my cute little tail and press my body into theirs. I can smell their stress, so I know who needs a little extra love from me. Eventually, I will be trained in deep pressure therapy. That is when I sense their stress and then use my body weight to apply pressure to their laps to help them chill out. I'm already starting to do this on my own because I'm so smart.
Q: Tell us about your social media account. Can we follow you?
A: I have my own Instagram account!!! Can you believe it? I'm so popular. Everyone is following me. You can find me loving on all of my new friends @handsome_huggable_higbee
Q: Besides cuddles and doggie treats, what are you looking forward to most about your new job?
A: I'm looking forward to making new friends. So far, I haven't met anyone who hasn't fallen in love with me. I'm just that adorable!