Striving Toward a More Sustainable Future in Aviation
The Journey to Sustainability
Master of Science in Aviation and Aerospace Sustainability (MSAAS) major Jake Barson has always known that he wanted to pursue a master's degree, but he wasn't always certain what direction he wanted to take. A few years after completing his bachelor's degree, he began looking for programs and came across Embry-Riddle's MSAAS degree.
"That really jumped out at me because sustainability is something that I've had a casual interest in over the years, it's something that I've liked to learn about on my own," Barson commented.
His undergraduate program was more of a traditional on-campus experience, so transitioning to online learning did take a bit of adjustment. He shared that the online program offers a lot of flexibility for him as a student who completes classwork after his full-time job.
Bringing Research to the Workplace
As a Senior Project Engineer at Pratt & Whitney, Barson's work deals with the maintenance, repair and overhaul of jet engines. "Part of that overhaul process involves running the engine on a test cell as if it were on a plane using fuel," he said.
Barson was able to blend this aspect of his work with his capstone project by centering his research on the potential of using Sustainable Aviation Fuel (SAF) to make repair shops more sustainable as a whole. Through his investigation, he found that there are some viable candidates for SAF that could help meet some sustainability goals the aviation community has set for itself.
He explained that one of the industry's biggest obstacles in the sustainability department is the amount of fuel burned by aircraft. Fortunately, there are alternatives to traditional fossil fuels, such as fuels made from plant matter, recycled materials and other inputs.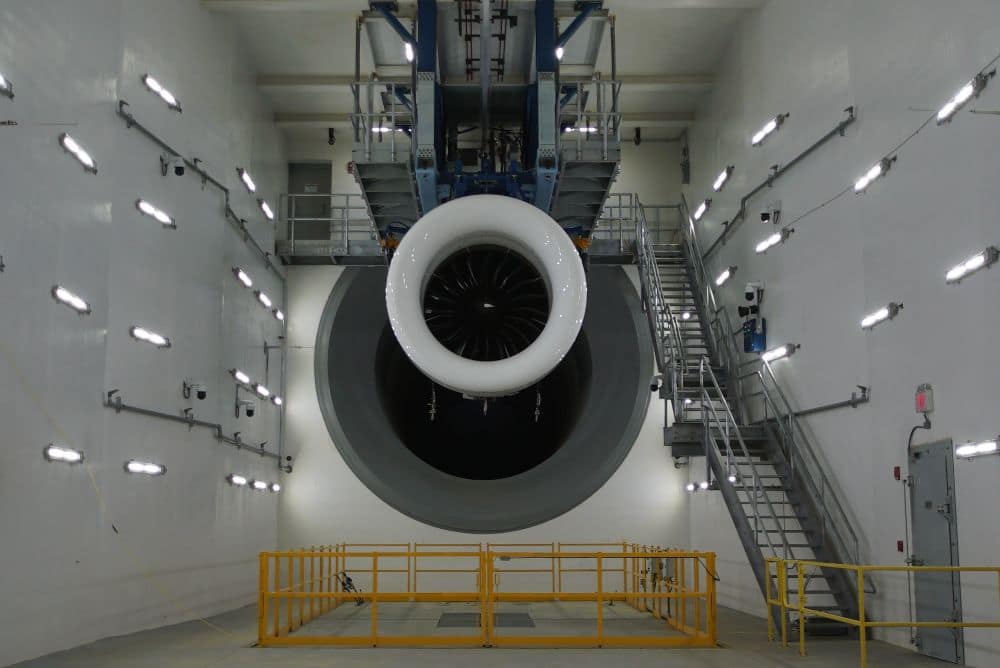 Source: Pratt & Whitney

The Journey to Sustainability
Due to strict regulations and the need for infrastructure change, it will take time for the industry to transition to more widespread sustainable practices. "All of that is important, but I think it's seen some challenges that we need to address to make the process easier," he said in regard to the registration and testing process. "We're at the very beginning of realizing the potential of sustainable fuels and now we need to get to work as an industry to make the most of them."
A Degree to Broaden Your Experience
Barson recommends the Aviation and Aerospace Sustainability program to those who have an interest in sustainability within this field.
He noted that the available specializations were a great benefit to his experience in the program. He chose the sustainable systems specialization, which included a system safety class. This was of particular interest to him; as he gained knowledge that could be applied directly to his job.
Jake Barson does not represent Pratt & Whitney in any of his statements or research and all words are his own.