How to Become an FBI Agent
Assistant Professor of Global Security and Intelligence Steven Hooper draws from decades of experience with the FBI to guide students into careers in national security.
From the FBI to Embry-Riddle
Assistant Professor of Global Security and Intelligence Steven R. Hooper came to Embry-Riddle's Prescott Campus with 32 years of experience with the FBI and Secret Service. During that time, Hooper was Acting Special Agent in Charge of the FBI Phoenix Field Office, Assistant Special Agent and Chief of the Threat Monitoring Unit in the FBI's Counterterrorism Division.
Hooper has led operations for counterintelligence, counterterrorism and critical incident response programs. He has led a Russian organized crime task force in Budapest, Hungary, conducted espionage operations during the Cold War and investigated violent crimes in the Washington, D.C., area.
Today, Hooper continues to offer his vast industry experience to make the world a safer place. The beneficiaries of his knowledge and skills in security are Embry-Riddle students studying Global Security and Intelligence Studies (GSIS) in the College of Business, Security and Intelligence (CBSI).
For anyone looking to enter a career with the FBI, Secret Service or any security agency, Hooper has valuable insight to ensure you are prepared for the rigors that come with the job.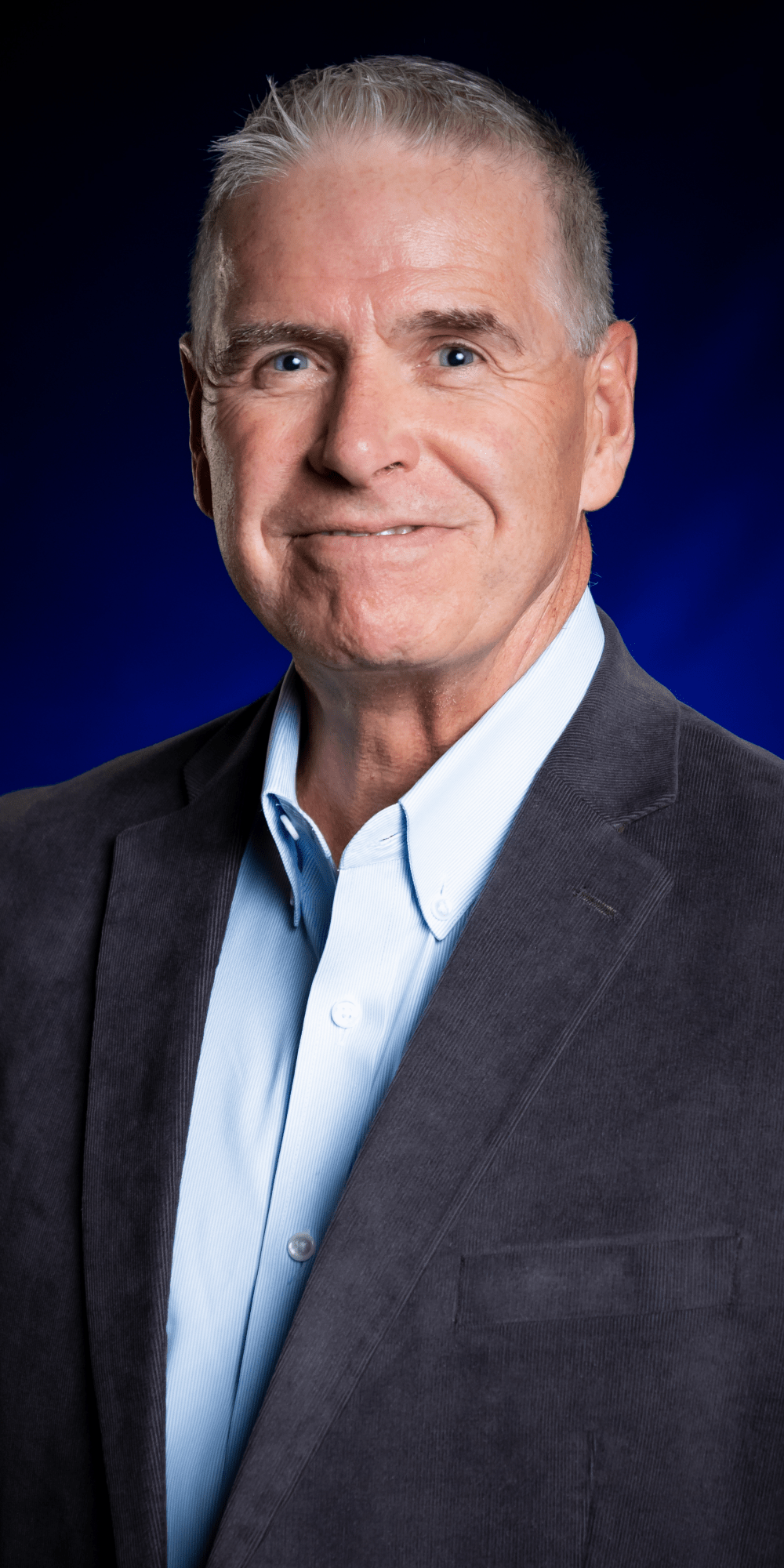 Associate Professor Steven R. Hooper's law enforcement experience includes tactical and SWAT operations, executive protection and intelligence operations. (Photo: Embry-Riddle / Connor McShane)
What is the FBI?
"The FBI is a hybrid national security agency, the only federal agency that does investigations and intelligence operations," said Hooper. "The FBI is the lead federal agency for counterterrorism and counterintelligence."
While "FBI" may stand for Federal Bureau of Investigations, the FBI's motto summarizes their mission: "Fidelity, Bravery, Integrity."
"FBI Special Agents investigate everything from violent crimes to espionage and operate under Title 18 as its guide to the crimes they investigate."
What does it take to join the FBI?
"To become a Special Agent, a candidate must have a minimum of three years of work experience when applying," said Hooper. "A candidate must have at least a bachelor's degree and pass all required exams."
Embry-Riddle Aeronautical University's Global Security and Intelligence Studies degree was specifically designed to prepare students to enter careers like the FBI and other agencies to protect U.S. citizens. Such a career requires extensive training and a thorough government vetting process, so applicants should be prepared.
"The FBI Special Agent process includes a written test, an oral board interview, a physical fitness test and an extensive background investigation," said Hooper. "Although the mandatory age for a Special Agent is 23, most new agents are approximately 30 years old."
What is Embry-Riddle's Global Security curriculum?
The GSIS degree, housed within the Department of Global Security and Intelligence Studies, provides students with the training for a successful career in intelligence, security and law enforcement.
The uniqueness of a degree in Global Security and Intelligence Studies immediately makes Embry-Riddle CBSI students competitive. The courses in National Security, Government, Counterintelligence and more give students an advantage when interviewing and testing for federal agencies.
Hooper himself leads courses in U.S. National Security, Counterintelligence and Emergency Management, as well as a graduate course in Incident Command and Intelligence Integration.
After graduation, students are well prepared to begin their journey toward the FBI but will need additional training to become special agents.
"There are, however, other positions in the FBI that students are eligible for, with the goal of later becoming a special agent," said Hooper.
While earning the required field experience and additional training to become special agents, other notable FBI careers include:
Computer Scientist
Data Scientist
Digital Evidence Technician
Evidence Technician
Information Technology Specialist
Intelligence Analyst
Investigative Specialist
Linguist
Operational Support Technician
What is it like to be an FBI agent?
Upon hiring, every employee of the FBI has a top-secret security clearance. As a result, applicants require an extensive background investigation, including a polygraph test— commonly known as a "lie detector test".
Hooper admits there are challenges that come with the job, such as balancing home life and not "bringing work home with you."
"It can be long hours and time away," he said. Despite this, Hooper says the benefits can outweigh the difficulties.
"Any job should make it enjoyable to go to work every day," Hooper said. "For 30 years, I enjoyed going to work every day for numerous reasons. Whether it was working an investigation, going out on a SWAT operation or representing the FBI and the U.S. in meetings in foreign countries, it was an honor to be a part of such an agency."
What makes a quality FBI agent?
When asked what qualities make for a skilled FBI agent, Hooper said, "Commitment to excellence, honesty, work ethic and excellent interpersonal skills."
The FBI has identified eight Core Competencies as crucial traits not only for special agents, but for anybody with an interest in security and intelligence:
Collaboration
Communication
Flexibility & Adaptability
Interpersonal Ability
Initiative
Leadership
Organizing & Planning
Problem Solving & Judgement
From Embry-Riddle to the FBI
Hooper's prior experience as an FBI special agent, and now as an assistant professor at Embry-Riddle, has given him unique insight into what young students aspiring to a career in national security should focus on when starting out.
Focus on knowledge, skills and abilities. Learn everything you can. Develop skills and work on your personal abilities.
Additionally, Hooper cautions his students against making bad decisions that could compromise their futures in the field.
"While attending college, avoid bad decisions. One poor choice can derail any future opportunity you have for a national security position."
Do you think a future career in the FBI is for you? Apply today to get started!