From Hawaii to Honeywell: Internships Open Doors for Hands-On Learning
Electrical Engineering senior Drew Yoshida ('23) spent summer 2022 getting a huge head start on his career, thanks to an internship at Honeywell Aerospace.
Yoshida joined several other Embry-Riddle students who were tasked by Honeywell with designing a Bluetooth interface panel for aircraft.
Besides the vital hands-on experience that will help him stand out in the job market, the internship also gave Yoshida the chance to learn firsthand about the intricacies of teamwork.
"I learned that everyone has different ideas, backgrounds, strengths, and weaknesses," said Yoshida. "It's important to know them and play to our strengths and find a way to make up for the weaknesses."
The Design Process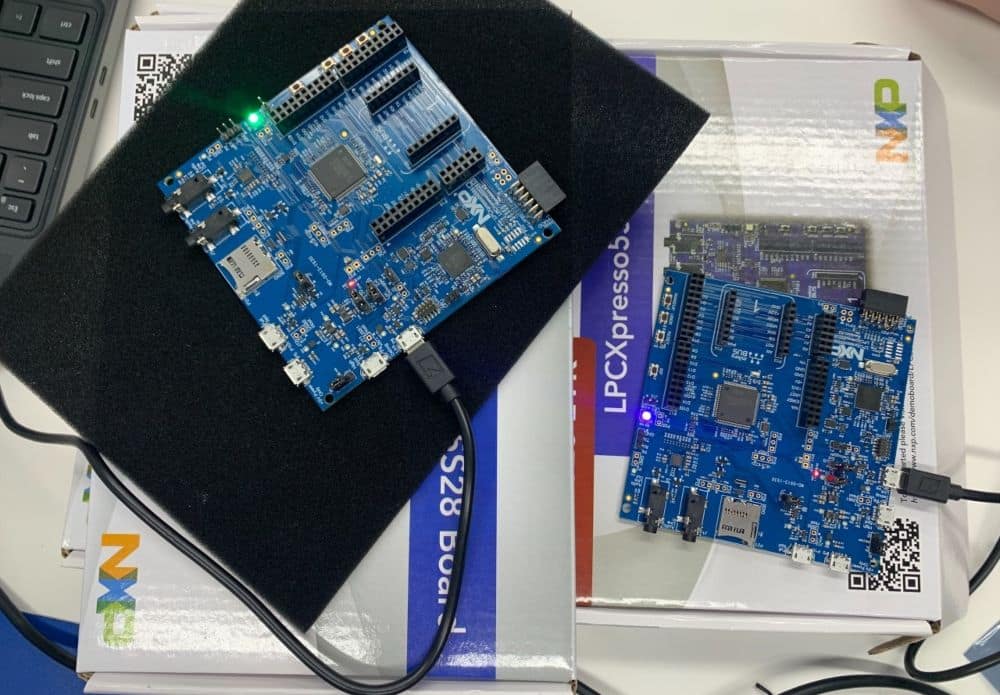 NXP Microprocessor Evaluation Boards (Photo: Drew Yoshida)
Yoshida and the other selected students began meeting together virtually in January to think through the design elements for the Bluetooth module.
"We used a lot of time to research," Yoshida said. "It helped speed up the process as far as picking which parts we were going to use, and now we're experimenting and trying to understand what each part does and how to use it for our product."
Yoshida has enjoyed working with actual hardware. Currently, they are investigating potential chip sets that solve this problem, working on a microprocessor and using Bluetooth module evaluation boards.
Once the summer internship is complete, Yoshida will return to Embry-Riddle and finish the task as his senior capstone project.
Applying New Knowledge at Embry-Riddle
"I am excited to work on this as my senior design project because I'll be able to learn about modern technology like Bluetooth and get to help create a new product for a big company," he said. "I also get the opportunity to learn about the design process."
Originally from Aiea, Hawaii, Yoshida chose to pursue a Bachelor of Science in Electrical Engineering at Embry-Riddle because of the university's focus on hands-on learning and class sizes which allow him to strengthen his relationships with professors.
"My professors challenge me to attempt the problem and figure out the solution to it," he said. "Problem-solving and understanding why something is wrong is a very good skill to have."
Campus Involvement and Internship Advice
Yoshida participates in the Hawaii Club and has served as its president for three years. He's also involved in the Institute of Electrical and Electronics Engineers (IEEE) and mentorship programs through The Boeing Company and Honeywell Aerospace.
"IEEE is a club that'll help me for my professional career with valuable knowledge and listening to past experiences that will help me grow as an electrical engineer."
When asked what advice he has for students considering whether to apply for an internship, Yoshida said: "Do it! It's an experience you won't regret because it's completely different from school, and it'll help you understand what you want to do as a career. Go into an internship expecting to not know anything because it'll feel like that. Applying what you learn from school to your internship is a new feeling, and it'll take some time to get used to."