Today more than ever, highly trained professionals are needed to protect against cyber threats, natural disasters, occupational illness and injuries, and criminal acts.
For more than a decade, Embry-Riddle has offered programs in Security, Intelligence and Safety. Led by accomplished and experienced faculty, we prepare students in sophisticated learning environments for dynamic careers in these growing fields.
We help you develop the analytical skills, technical acumen, and critical thinking ability necessary to resolve security breaches, identify threats, and effectively prepare for and respond to hazards and emergencies of all kinds.
Our programs are steeped in the hands-on experience valued by today's employers and also help you build key professional relationships through internships and co-ops.
We feature groundbreaking degree paths that include Global
Security and Intelligence, Emergency Services, Aerospace and Occupational Safety, Industrial Psychology, Cyber Intelligence and Security, and the nation's first-ever undergraduate program in Homeland Security.
We also offer advanced degrees that provide a higher level of education in many of these areas.
Regardless of which program you graduate from, your degree will carry with it Embry-Riddle's global reputation for excellence and make you part of a family that includes 140,000 alumni worldwide, many of whom are key industry leaders.
Whether you are already working in the safety and security industry or considering this field for your future, Embry-Riddle offers degree programs designed specifically for you.
We currently offer a variety of bachelor's and master's programs in Security, Intelligence, and Safety. Each program provides the necessary skills, confidence in your abilities, and opportunities to succeed within the industry.
Examine our degree programs to learn which most closely aligns with your career goals.
Master's
Review our non-credit continuing education offerings at proed.erau.edu.
Today's global environment demands skilled specialists who can address, resolve and help prevent future safety, security, intelligence and emergency management issues.
From aircraft accident investigators to cybersecurity professionals, careers in these key fields are projected to grow and offer promising salaries, according to the U.S. Bureau of Labor Statistics.
Forensic science technicians can earn a median annual income of $61,930, with an annual job growth rate of 11% through 2031.
Information security analysts can earn median annual salaries of $102,600, with an annual job growth rate of 35% through 2031.
Emergency management directors can earn $76,730 per year, with a 3% annual job growth rate through 2031.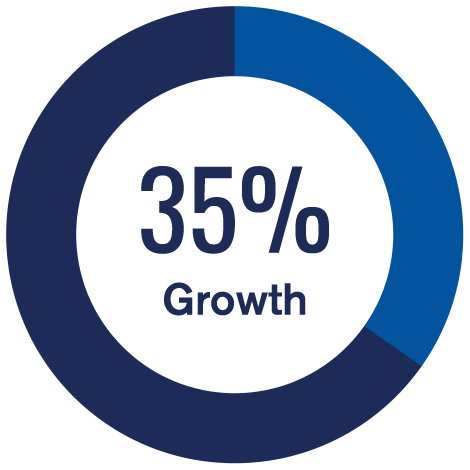 35% projected growth for information security analysts through 2031.
Source: U.S. Bureau of Labor Statistics
Research
Our faculty and students are actively involved in safety and security-related research. Read about how they're positively impacting the industry in some recent projects below.
Learning Environments
Safety and security students at Embry-Riddle can take advantage of unique, modern facilities and gain access to an archive of rare materials.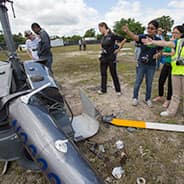 Daytona Beach, FL Campus
The Daytona Beach Campus has dedicated lab space for the safety and security degrees. The Aircraft Accident Forensics Lab, or Crash Lab, gives students hands-on experience in aviation accident investigation.
In the Homeland Security Situation Room, threat scenarios are developed so that students know how to react against terrorism and other emergencies.
In the Cybersecurity Lab, students participate in attack-and-defend situations against classmates to simulate a threat to a computer network.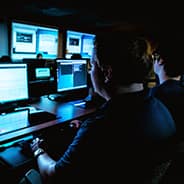 Prescott, AZ Campus
The Global Security and Intelligence Studies' Eagle Operation Center on the Prescott Campus replicates a situation room where students work to investigate and solve scenarios that threaten security.
The Computer Security and Forensics Lab allows students to learn skills that include security breach prevention and detection and how to perform a forensic examination of a computer system to identify hidden files and capture digital evidence.
The Robertson Aircraft Accident Investigation Lab features actual accident aircraft positioned as they were at the time of the incidents for students to study field investigation.
Students also have access to Embry-Riddle's Aviation Safety and Security Archives, which holds rare, proprietary materials for student research.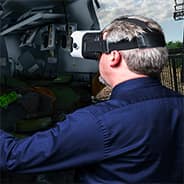 Worldwide Campus
Embry-Riddle Worldwide delivers a quality academic experience by expert faculty educators with hands-on industry experience in our three academic colleges and Online Campus. Flexible scheduling and locations close to home are specifically suited for busy working professionals, active-duty military and veterans, and students with families.
EagleVision, a virtual classroom, combines the power of web video conferencing and learning management system software to maximize the benefits of synchronous and asynchronous virtual learning environments.
Embry-Riddle students go on to have thriving careers in the aerospace, aviation, engineering, business, and tech industries.